Brooks Law Firm is also works to help small businesses to protect their investment, and advise them in many legal matters.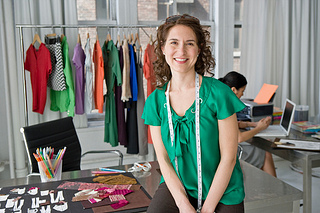 In addition to representing injury victims and consumers, Brooks Law Firm has been using its expertise in and out of the court room helping business women and men protect their investment. In the last twenty years, we have helped many businesses avoid legal conflicts, resolve disputes, and, most importantly, protect their investment from suits or unscrupulous business associates who have tried to preclude some partners. We understand that small business owners pour their heart and soul into their business, and we have had great success helping them protect their investment.
Successful Business Representation
Over the years we have successfully helped businesses in the following matters:
Minority Shareholder Forced Out of Business
Part Owner Blocked from Business and Denied Access to Company
Ownership Disputes
Buy and Sell Agreements
Minority Shareholder Rights
Investor Rights and Investor Agreements
Dividend Disputes
Wrongful Discharge
Employment Discrimination
Wage Disputes
Discharge Disputes
Representation Agreements and Fee Agreements and Case Financing.
Brooks Law Firm understands that litigation can be prohibitively expensive. Thus, if you have a business claim or shareholder claim, we are willing consider special agreements that assign a percentage of your recovery instead of the usual draining pay as you go by the attorney hour. We have also entered into payment agreements and are willing to discuss other arrangements depending on this case, so do not settle for less or let your investment disappear because you are afraid you cannot afford a lawyer.
Determining if you have case under any law is complex and needs a thorough review of the facts of your case. Before making that determination on your own, we ask that you contact us. We will talk to you without charge and render our opinion as to whether further investigation is meritted. Please either fill out our contact form or call us at 425-296-9025.
Do I need a Lawyer?
Cases Handled
Successful Local Representation
We represent clients all over Washington. Although we office in Redmond, we will be glad to come meet you anywhere in Washington. We have clients in Vancouver, Tacoma, Seattle, Redmond, Edmonds, Everett, Bellevue, Federal Way, Monroe, Duvall, the Olympic Peninsula, Issaquah, North Bend, and even out of state clients who have cases in Washington. We are willing to work with clients over internet, phone, and email, though we do request an initial meeting in person if at all possible.